Top 6 Oral Hygiene Gift Ideas for Holidays from Captivate Dental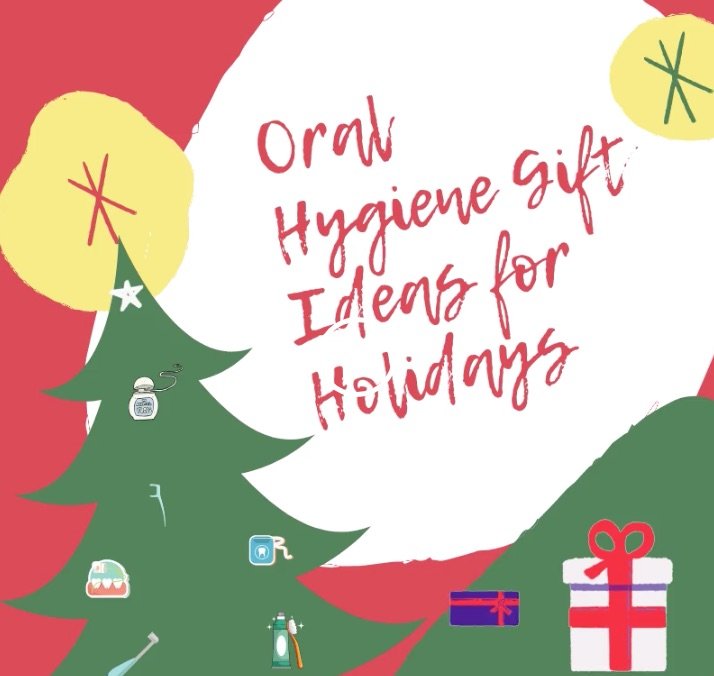 Shopping for Christmas gifts is never easy, particularly if you need to find a gift for someone picky.
And even if you don't have a picky gift recipient, how do you make sure that your gift is individual, not what someone else will be giving, useful, and thoughtful?
One way to answer all those questions is to give your friends and loved ones the gift of oral health by purchasing them something to help support their dental hygiene!
At Captivate Dental, we've developed a gift guide for all kinds of potential recipients.
#1. Electric toothbrushes & water flossers
The gifts with the most comprehensive usefulness are undoubtedly electric toothbrushes and water flossers.
Electric toothbrushes are great for removing plaque. These are particularly useful for people with a sweet tooth, or coffee and red wine drinkers. There are many great options available.
A few suggestions are:
Give one that is rechargeable. You do not want to replace batteries.
Give a pack of extra toothbrush heads.
Consider one with a built-in timer to help keep teeth white and shiny.
Water flossers. A water flosser could be the perfect gift for someone who doesn't like to floss every day, as is recommended as part of a good oral hygiene routine.
Water flossers use jets to gently spray water onto the teeth. This works similarly to traditional floss, cleaning between the teeth to help remove plaque and trapped food from hard-to-reach areas.
Water flossers can be more comfortable and easier to use than standard floss for people with braces or dental restorations such as dental bridges.
#2. UV toothbrush sanitiser
Toothbrushes are used to clean all kinds of unpleasant things, including germs, bacteria, and food from our teeth. They also often stay in our bathrooms, where germs and bacteria can easily build up.
A UV toothbrush sanitiser uses ultraviolet light to kill the bacteria and germs left on the brush. This means they can't end up back in your mouth the next time you brush.
Gifts for kids
Having good oral hygiene habits as an adult, and better teeth is often the result of good oral hygiene habits when young.
This is why it is so important to teach your youngsters how to take care of their mouths, and do whatever you can to help them enjoy oral hygiene.
Here are a few ideas:
#3. Wacky toothpaste
Some children don't appreciate the flavour of traditional mint-flavoured toothpaste, sometimes complaining that it actually burns.
In this case, a flavoured toothpaste might be just the thing to get your children brushing happily.
With flavours like cupcake, chocolate, and ice cream on the market, there is sure to be a flavour your child will enjoy. And for adults? There are flavours like bacon and ranch dressing!
#4. Interactive dental toys
Between 4–7 kids are learning how to brush their teeth and this is the time they develop their lifelong dental habits.
This is why it's a great time to get a child excited about brushing and thanks to cool products like electric toothbrushes with phone apps or the BrushyBall, it's possible!
These cool toys can sing, and they show kids how long to brush each part of the mouth in an interactive experience that children not only enjoy, but one that gives them life-long good dental habits.
#5. Coconut Floss
Floss made of coconuts has hundreds of small filaments that scrub away plaque and debris to leave your gums clean and healthy.
If you're a big fan of coconut oil for health, you'll love this floss that is gentle and just the right amount of sweet.
#6. Dental stocking stuffers
If you don't want to give dental products as gifts for Christmas, particularly to children, consider stocking stuffers such as toothbrush holders, and colourful or flavourful toothpaste.
There are different types of dental floss to consider as well including flavoured or unflavoured, regular or wide, and waxed or unwaxed.
Holiday flavoured dental floss can help usher in the holiday season and improve dental health at the same time!
In addition, we here are a few tips for food-based stocking stuffers that promote good dental and oral health for people of all ages!
Choose chocolate candy over sticky candies
Sugar-free gum
Pretzels or fish crackers in mini packages
An apple or orange to maintain health and holiday tradition!
Sugar-free drinks
Complete dental care in Moorabbin!
Captivate Dental is conveniently located in Moorabbin near Brighton (near Kingston City Hall and Moorabbin Station).
We provide the highest quality care and enable patients to make informed choices.
Our competent, caring staff provides value through excellent diagnostic skills and effective use of the best quality materials.
Captivate Dental offers a wide variety of preventative and cosmetic dental treatment for kids, seniors, and everyone between!
For patients with busy schedules, we offer Saturday hours as well as late visits on Wednesday (by appointment only).
Moorabbin dentist serves local communities in Bentleigh, Highett, Hampton East, Cheltenham and Brighton East.
Call on (03) 9553 1249 or visit us at 46 Station Street in Moorabbin.