The Wand Anaesthetic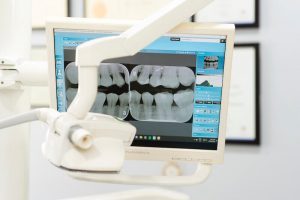 We are committed to providing you with the latest advances in dentistry, this is why we offer The WandTM anaesthetic.
It is a small handpiece that looks like a pen and provides a slow flow of anaesthetic for an improved relaxed appointment.
The source of discomfort for most injections isn't the needle, it's the fast flow of anaesthetic into the tissue in your mouth.
The WandTMallows for an optimal slow flow rate every single time, so the injection process is more comfortable, often completely pain-free.
Dr Gareth Lewell has used the wand exclusively for five years, as he believes it provides a far superior experience compared to the conventional local anaesthetic delivery method.
Happy Gas
Happy gas is an odourless gas which has been used in dentistry for many years. It is completely safe for children and adults.
Happy gas invokes a feeling of deep relaxation and will ensure that your dental treatment is completed in total comfort.
Intra Oral Camera
This highly advanced piece of diagnostic equipment enables you to see on a monitor what we see during your examination.
This enables us to explain in greater detail exactly what needs to be done to resolve any problem, such as worn or broken fillings, cracked teeth, plaque build-up, cavities next to fillings and excessive wear.
The intra-oral camera handpiece has a built-in light source, and a miniature video camera with powerful zoom magnification, so you have a clear picture of your oral health.
In Chair Entertainment
To make your appointment more relaxing, we have an in chair DVD facility.
As some procedures can be quite lengthy, we encourage you to bring in your favourite film or CD to help your appointment time pass by more quickly. You may even like to bring in your iPod.
Book a Complimentary Consultation
Same day emergency appointments are available upon request
We offer FREE Orthodontic and Implant Consultations
We're a preferred provider for Bupa and Medibank Private
If you are looking for an

affordable dentist Moorabbin

, Captivate Dental is your first choice!

Parking/Public Transport
We are 2 min walk from Moorabbin Station
Our onsite parking is free and very easy to access