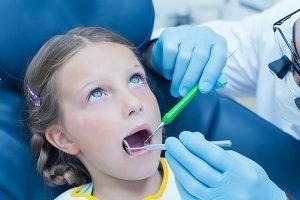 Captivate Dental is one of Melbourne's largest and most modern private centres for general dentistry.
We are committed to providing excellent dental service to create a healthy generation by promoting the importance of oral health and educating Brighton East community by raising awareness.
Our talented team of doctors and staffs provide our local and international patients with the highest standards of services available in dentistry, by offering a wide range of treatment options.
As technology keeps disrupting and dominating the global landscape, here at Captivate Dental , we have taken a leap to the future by enhancing and developing our technology to improve our patient's experience.
What we do
At Captivate Dental, we've created a 21st-century dental centre that offers our patients a hospitable atmosphere, intended to give them the specific best experience in dental medications.
Our world class range of services include:
Porcelain Crowns and Bridges
If you are wondering and confused on how to replace a weak tooth from fracturing, or cover a discoloured or poorly shaped tooth? Stress no more, because what you need is a porcelain dental crowns and bridges.
Both crowns and most bridges are fixed prosthetic devices cemented onto existing teeth or implants, and can only be removed by a dentist.
At Captivate Dental Clinic, we help you to entirely cover or "cap" your damaged tooth thereby strengthening it. More so, we help restores the full shape, appearance and colour of your tooth, making your smile flawless.
Did you know that dental bridges can help restore your clarity of speech, increase your ability to chew your food, and also distributes the force of your bite equally to alleviate stress on other teeth?
More so, did you also know that crowns have the longest life of dental restorations, lasting as long as 15 years or even more? Visit us at Captivate Dental to learn more and have your teeth fixed.
Composite Veneers and fillings
Deciding to have dental veneers and fillings is the first step to refining the aesthetics of your teeth and getting that winning smile you've longed for.
A composite veneer does not permanently alter your tooth to such an extent that the composite material cannot be removed and replaced as needed, more so, it can be used to treat tooth discolouration, misaligned or crooked teeth, chipped or broken teeth, and gaps between your teeth.
A composite veneer in the hands of our experienced cosmetic dentist, you can be assured of a beautifully transformed smile.
A composite filling is tooth coloured that is it closely resembles the natural colour of teeth and can fix a variety of cosmetic issues, including cracks and chips. They do not require as much drilling as other types of filling and bond to your original tooth perfectly.
At Captivate Dental, our patient's oral health is our top priority. Thusly, we made a Customer Service Department that works 365 days a year to safeguard proper correspondence with our patients before and after their visits, to achieve 100% patient fulfilment.
Visit us today at 46 Station Street in Moorabbin or call (03) 9553 1249.
Book a Complimentary Consultation
Same day emergency appointments are available upon request
We offer FREE Orthodontic and Implant Consultations
We're a preferred provider for Bupa and Medibank Private
If you are looking for an

affordable dentist Moorabbin

, Captivate Dental is your first choice!

Parking/Public Transport
We are 2 min walk from Moorabbin Station
Our onsite parking is free and very easy to access