Finding the Perfect Dentist in the Moorabbin Area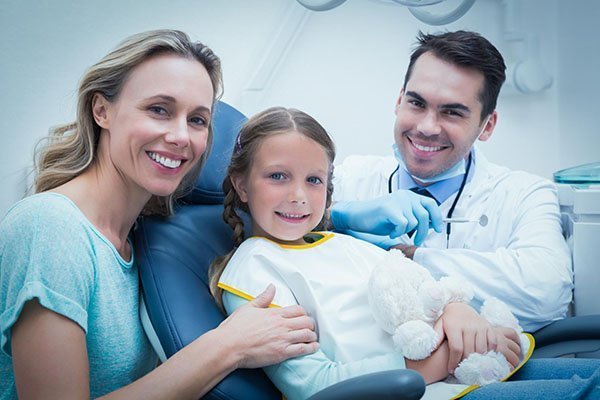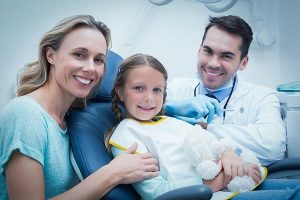 Picking a dentist sounds like it should be simple, but in fact, it can be difficult, particularly if you are looking in an unfamiliar area.
What can be difficult when looking for a new dentist is deciding what you should be looking for and what specific questions you should be asking during your search.
Knowing what to look for and what to ask in your search for the best dentist in the Moorabbin area is the first step to help you find the dentist that you and your family deserve!
To help people in the Moorabbin area search for a dentist, Captivate Dental offers the following tips on finding a great dentist in the area.
And when your search is done, your Moorabbin dentist expects to see you at Captivate Dental!
Why is it so important to have a great dentist?
Good, regular dental care is vital for overall wellness and longevity. The Mayo Clinic notes, "your oral health offers clues about your overall health," and that oral issues can have an impact on the rest of your body.
Inadequate oral health has been tied to conditions and diseases including cardiovascular disease, endocarditis, and low birth weight and even premature birth.
A good dentist can detect early signs of cancer and other diseases before other doctors might and help keep small problems from growing into big ones. That's why you need a good dentist!
Finding your Perfect Dentist
The first important point is that there is not just "one" best dentist. There are multiple outstanding dentists in any region and an unfortunate few dentists who can't quite get it done. The important thing is to choose the dentist that is right for you.
The following are some approaches to finding the dentist who is just right for you:
Some Questions to Ask
Do you have special needs that a dentist needs to address?
Are appointment and office hours convenient?
Is the office easy to get to?
Do they have cutting-edge technology?
Do they offer clear information, in advance, about fees and payment options?
How do they handle dental emergencies?
Do they keep up to date on new techniques and modern dental practices?
What are the dentist's educational background and credentials?
With these questions in mind, begin your search.
Determine what your family needs. Start by thinking about any specific needs you have.
Ask people you trust for their recommendations. Family, friends, neighbours, or co-workers may have suggestions. If they are available, ask your family doctor or local pharmacist.
If you're moving, ask your current/previous dentist for a recommendation in the new area. If you can't get a good recommendation this way, check any local magazine's "Best Of" issue. Finally, contact your local dental society for recommendations.
Use the Internet. Search engines can be invaluable. Review sites like Google and Yelp allow you to read others' opinions about a dental practice.
Look for reviews that are detailed and tell a complete story – these reviews tend to be more comprehensive and honest.
Take a look at the dentist's website and its blog. A dental website is a thumbnail impression of a practice. Browse patient testimonials, review available services, look at any promotions that might be offered, and read the dentist's blog.
The website should feature information about the dentist's qualifications, experience, and the office staff.
Visit. Find out how the dentist cleans his/her instruments. Take a look at the office and treatment area to be sure they look clean.
Are commonly touched surfaces covered in protection? Does the dental chair look clean (a good dental office wipes down the chairs after each patient)?
Most important, talk to the dentist and find out if you like them as a person. You need a friendly dentist who explains examinations and treatment before they happen.
A good relationship with your dentist can be the difference between a decent dental experience and a truly outstanding one. One way to find a good dentist is to give them a try. If you have a bad experience, there is no reason to go back.
And, of course, we also recommend that you stop by Captivate Dental in Moorabbin for a top-notch dental experience!
Complete Dental Care in Moorabbin!
Captivate Dental is conveniently located in Moorabbin near Brighton (near Kingston City Hall and Moorabbin Station).
We provide the highest quality care and enable patients to make informed choices. Our competent, caring staff provides value through excellent diagnostic skills and efficient use of the best quality materials.
Captivate Dental offers a wide variety of preventative and cosmetic dental treatment for kids, seniors, and everyone between!
For patients with busy schedules, we offer Saturday hours as well as late visits on Wednesday (by appointment only).
GAP FREE Promotions for New Patients
No Gap Initial Examination, Clean, Fluoride treatment and 2x X-rays for all Private Health Insurance Dental coverage.
For more information, call us on (03) 9553 1249. Visit us on the web, or use our convenient online booking page.
We are located at 46 Station Street in Moorabbin.