Which Option for a Smile Makeover is Best for Me?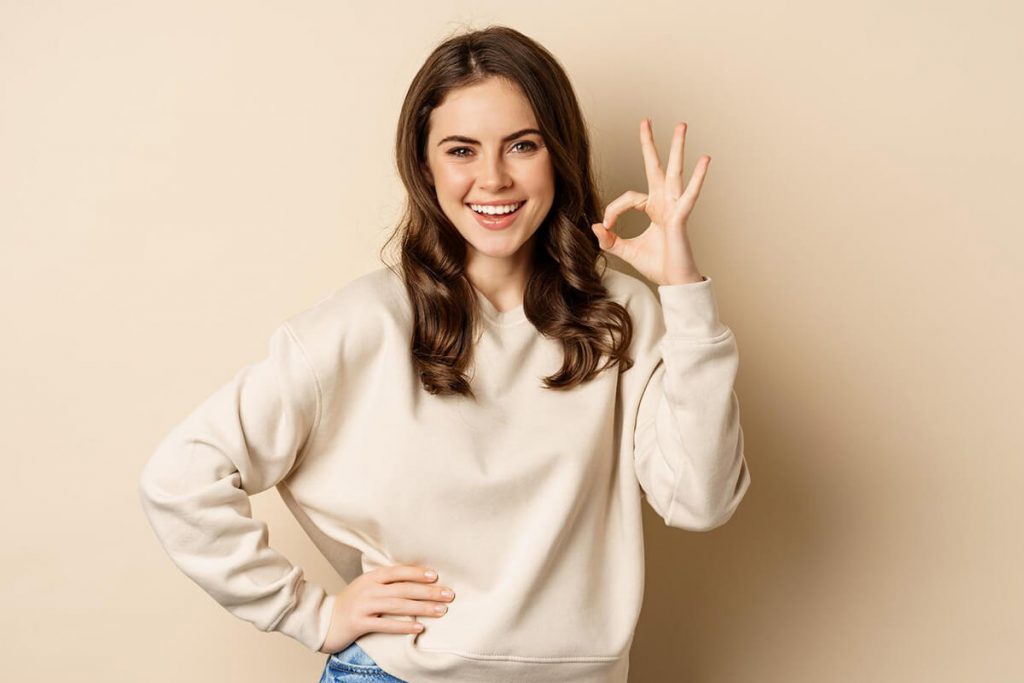 A beautiful, healthy smile enhances your confidence and benefits your entire health.
A smile makeover is an excellent choice if you want to change the appearance of your smile for health or aesthetic reasons. Because each smile is unique, your makeover will be as well.
A professional examination can assist you in determining your oral health and determining the best treatments for your smile makeover. Your dentist can also detect existing issues before they worsen.
What is a Smile Makeover?
A smile makeover is a cosmetic dentistry tailored to your specific needs. The goal is to look at your mouth as a whole and provide you with thorough and customised treatments to make your smile shine.
A smile makeover, for example, can help fix cosmetic concerns such as:
Teeth that are stained or discoloured
Tooth dimensions or textures that are uneven
Tooth misalignment or crowding
Missing teeth
Cracks, chips, and gaps
A smile makeover, like all dental treatments, is a team effort between you and your dentist.
Depending on your goals and the quality of your teeth, the following are some aesthetic and restorative treatments;
Teeth Whitening
Teeth that are whiter and brighter appear younger and more vibrant. Teeth can become dull or discoloured over time due to causes such as coffee, cigarettes, and the natural ageing process.
Years of stains and discolouration can be removed through teeth whitening to give adults a fresh, new look.
Porcelain Veneers
Veneers made of porcelain can significantly improve the appearance of your teeth that are fractured, gapped, excessively discoloured, or misaligned. These tooth-coloured shells are glued to the front of natural teeth to whiten and brighten the smile while also hiding various dental issues.
Your Moorabbin dentist conducts a thorough examination to establish if a patient is a good candidate for veneers.
Braces & Invisalign
Orthodontic operations can improve the look of crooked and misaligned teeth and close gaps. When your teeth are properly aligned, you can experience greater chewing function, better oral cleanliness, and improved oral health.
Traditional braces and Invisalign are two common dental alignment alternatives.
Traditional Braces: Brackets, metal wires, and elastic bands work together to shift teeth into optimal locations gradually. For severe malocclusion, braces are highly effective, and professional assistance will help you reach your desired results.
Invisalign: If you have alignment concerns that are mild to moderate difficulties, Invisalign can correct your smile painlessly and effectively. With no cables or metal brackets required, each set of aligners is custom-made to apply medium pressure in specific places. The trays are easily removable for improved dental hygiene and ease when eating or attending social gatherings.
Dental alignment procedures are also required before replacing a tooth with a dental implant. Because implants do not move easily, your other teeth must be in their perfect position beforehand.
White Fillings
Your dentist can use fillings to restore your smile if your teeth have discolouration, fissures, or fractures. White composite fillings can restore decayed teeth in a natural-looking approach. The substance adheres tightly to your enamel while retaining as much structure as possible.
Implants
If you have lost teeth, your dentist can replace them with dental implants. In the initial stage, your dentist will put a titanium screw into your jaw.
This screw will hold the implanted tooth in place. Dental implants are incredibly lifelike and long-lasting. To prevent infections, you'll still need to practise good oral hygiene, especially in the days following implant insertion.
Smile Makeover at Captivate Dental
Are you ready for a new smile?
It's more than simply a pretty smile, the procedures in a smile makeover can help you enhance your overall oral health.
At Captivate Dental, we deliver a world-class level of preventative and restorative dentistry to our clients with compassion and understanding.
By serving and fulfilling our client's dental and emotional needs, we help you get the best possible long-term results and satisfaction with your dental treatment. We believe in honest, open and thorough communication with our clients at every appointment.
FREE Consultation
– Dental Implants
– Orthodontics
For more information about our smile makeover, please call us at (03) 9553 1249 or book an appointment online.
Visit us at 46 Station Street in Moorabbin.