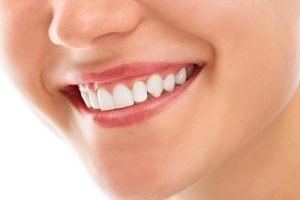 In general, cosmetic dentistry refers to any dental work that helps improve the appearance of your teeth, gums, or bite.
It focuses on the refinement of dental aesthetics in colour, position, shape, size, alignment, and overall smile appearance.
If your teeth are stained, discoloured, broken, or misshapen, cosmetic dentistry can help you improve your smile and look.
There are seven types of cosmetic dentistry procedure to improve your smile, and your choice depends upon your desired improvement.
Here are the seven types of cosmetic dentistry procedure:
Cosmetic teeth whitening: This procedure is also known as ''teeth bleaching," and it can brighten and whiten your teeth from discolouration and staining.
Cosmetic dental veneers: This appliance is made of porcelain or composite materials. Veneers are thin shell materials that can be used to treat a dental problem such as a slightly crooked tooth, discoloured teeth, chipped teeth, or even to cover the spaces between teeth.
Cosmetic dental implants: This procedure is a metal device designed to replace missing teeth, generally formed out of titanium, which is surgically placed into the jawbone to support a crown replacing a missing tooth.
Although restorative, dental implants and bridges are the best choices for patients who have a missing tooth or multiple teeth, which also helps improve the look of your smile.
Cosmetic dental crowns: This appliance is usually made out of acrylic or porcelain that has been joined to metal to resist biting force. Crowns can be used in cosmetic dentistry to treat defectively shaped teeth, severely decayed, broken, or chipped teeth, teeth with extensive fillings, or to cover spaces between teeth.
Cosmetic teeth bonding: The procedure is called bonding since the cosmetic material bonds to the teeth. This is usually the easiest and least expensive cosmetic dental procedure.
Cosmetic teeth shaping: This procedure is also known as dental contouring – a cosmetic dentistry technique that removes small amounts of tooth enamel.
Cosmetic orthodontic treatment: Orthodontics is not just for kids but also adults seeking cosmetic treatments.
Cosmetic Dentistry and Kids
There are a lot of reasons why children want a better looking and prettier smile, such as for better self-confidence, enhance self-esteem and greater socialisation. These are the procedure available for kids and teenagers, teeth straightening, veneers, and enamel shaping.
Cosmetic Dentistry in Moorabbin
Cosmetic dental treatments help improve the look and function of your teeth. At Captivate Dental, we provide effective and long-lasting cosmetic dental treatments, custom-planned only for you!
Visit your Moorabbin dentist today!
For more information about cosmetic dentistry in Moorabbin, call us on (03) 9553 1249. Visit us on the web, or use our convenient online booking page.
We are located at 46 Station Street in Moorabbin.