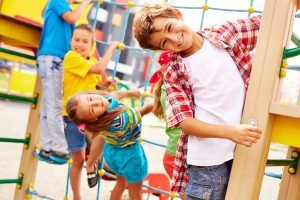 Paediatric dentistry provides primary and comprehensive oral health care for children, from infancy through adolescence, and patients with special health care needs.
Paediatric dentists Moorabbin are committed to the oral health of children from infancy through teenage years.
They have the experience and qualifications to care for a child's teeth, gums, and mouth throughout the various stages of childhood.
Children begin to get their baby teeth during the first six months of life. By age 6 or 7, they start to lose their primary teeth, which are then replaced by permanent teeth.
Without proper dental care or with abuse, children face possible oral decay and disease that can cause a lifetime of pain and complications.
Today, early childhood dental caries—an infectious disease—is five times more common in children than asthma and seven times more common than hay fever.
What Paediatric Dentists Do
Paediatric dentists provide comprehensive oral health care that includes the following:
Infant oral health examinations, which include risk assessment for caries in mother and child
Preventive dental care including professional cleaning and fluoride treatments, as well as nutrition and diet information
Habit counselling (pacifier use and thumb sucking)
Early orthodontic assessment
Repair of cavities or defects
Diagnosis of oral conditions associated with diseases like diabetes, congenital heart defect, asthma, hay fever, and attention-deficit/ hyperactivity disorder
Management of gum diseases and conditions such as ulcers, short frenulum, mucoceles, and paediatric periodontal disease
Care for dental injuries (fractured, displaced, or knocked-out teeth)
Taking your child to the dentist
Take your child to your dentist when they get their first set of teeth, so they become familiar with the dentist's office and get to know the kids dentist Moorabbin and what he/she does.
The dentist Moorabbin can help prevent tooth decay and identify oral health problems early. Just opening up the child's mouth for the dentist to check is useful practice for the future.
When visiting the kid's dentist, be positive about it and make the trip enjoyable. This will stop your child from worrying about future dental visits.
Take your child for regular dental check-ups as advised by your kid's dentist Moorabbin.
Toothbrushing Tips
Brush your child's teeth for about two minutes at least twice a day: once just before bedtime and at least once in another time during the day.
Let them spit out excess toothpaste, but don't rinse with water. Rinsing with water after brushing the teeth will wash away the fluoride and make it less effective.
Guide your child while brushing until he/she is seven or eight years old, either by brushing their teeth yourself or, if they brush their own teeth, by watching them do it on their own. From the age of seven or eight, they should be able to brush their own teeth, but it's still best to watch them to make sure they brush properly and for about two minutes.
Children's Dentistry in Moorabbin
Children's dentistry services offered at Captivate Dental deliver quality care to our young patients, whether they come in for a routine check-up or it's a dental emergency.
For patients with busy schedules, we offer Saturday hours as well as late visits on Wednesday (by appointment only).
Child Dental Benefits Schedule
Bulk Bill for children who are eligible for MEDICARE CHILD DENTAL BENEFIT SCHEDULE
Up to $1,026 worth of dental treatments over two years
Please call us to check eligibility and balance.
For more information on children's dentistry in Moorabbin, call us on (03) 9553 1249. Visit us on the web, or use our convenient online booking page.
We are located at 46 Station Street in Moorabbin.