Activated Charcoal Toothpaste – Safe or Risky?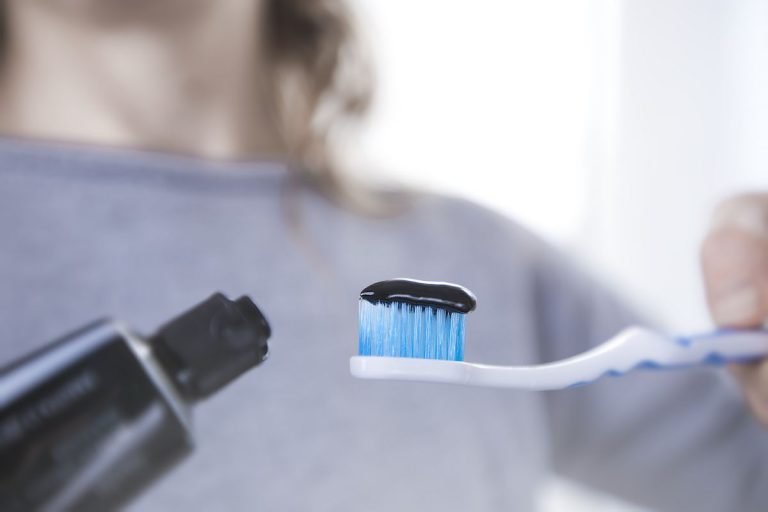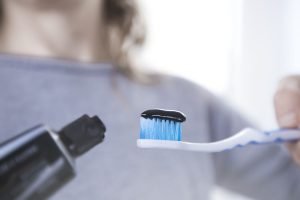 As the Internet has grown and a variety of sites have popped up that offer unlikely health solutions, more and more suspect dental solutions have shown up as well.
And this has been particularly true as teeth whitening has become a more popular treatment – whitening solutions have been offered on the web.
And they often sound too good to be true, generally because they are too good to be true.
One of the latest trends, on the Internet, on traditional media, and in markets, is the use of activated charcoal-based toothpaste to whiten and brighten teeth.
In some cases, these products are even recommended to 'detoxify' the mouth, gums, and teeth.
Your Moorabbin dentist has something to say about this trend, and that is that like most trends, it is not a good, long-lasting solution to discoloured teeth.
Fortunately, we have long-term and safe solutions, including teeth-whitening treatments and tooth veneers!
Charcoal Teeth Whitening
The logic behind charcoal-based teeth whitener is this – charcoal is well known to be extremely absorbent, so it must be able to absorb stains, toxins, etc.
And charcoal is very absorbent – it is a traditional treatment for some kinds of poisoning, precisely because it can absorb lots of things.
But this doesn't mean that charcoal can take up or eliminate stains on the teeth, leaving them whiter, brighter and more beautiful.
This idea of charcoal whitening is partly true but in a hazardous way.
Charcoal is extremely absorbent, but beyond that, it is also abrasive, and scientists and dentists believe it is possible that charcoal can temporarily whiten teeth, but only at the risk of the health of the tooth.
Charcoal whitening is little more than grinding off the top layer of tooth enamel, stains and all.
While this may temporarily whiten teeth, it also weakens them fundamentally.
The enamel is there to protect the teeth, and as enamel abrades teeth become much more likely to crack, chip, break or develop cavities.
Even worse, the abrasion caused by charcoal can eventually cause even dingier teeth.
As enamel thins, the naturally yellow dentin below begins to show through, discolouring the teeth in a way that can no longer be remedied by safe, quick, and effective dental whitening.
Science says…
Most scientists and dentists don't believe that the research on charcoal toothpastes has caught up to its trendy nature.
As many charcoal-containing toothpastes do not include fluoride, they are bad for your smile, missing the one ingredient that can remineralise your teeth and make them stronger.
This increases the chance of developing tooth decay.
Then, there's that abrasion we mentioned earlier.
Because charcoal toothpastes aren't regulated, their actual effects on teeth are unknown, and no one has ever scientifically looked at how quickly they might wear the enamel away and reveal the dentin underneath, leading to permanently yellow teeth.
There is at least one more unfortunate result of enamel abrasion, though it does not have to do with tooth colour – enamel erosion makes your teeth more sensitive to extreme temperature, making foods like ice cream or hot coffee potentially painful.
The claim that charcoal can somehow 'detox' your mouth is also suspect.
Charcoal's absorbency is not selective about what it absorbs, and some doctors worry that activated charcoal can interfere with oral administration of medicine.
Even though charcoal toothpastes are super-trendy, there is little evidence that they help you whiten teeth.
Nothing beats brushing twice daily with toothpaste containing fluoride and getting your advice on tooth whitening from your Captivate Dental dentist.
Complete dental care at Captivate Dental!
Captivate Dental is conveniently located near Brighton in Moorabbin (near Kingston City Hall and Moorabbin Station).
We give the highest quality care and allow patients to make informed choices.
Our competent, caring staff provides value through excellent diagnostic skills and efficient use of the best quality materials.
Captivate Dental offers a wide variety of preventative and cosmetic dental treatment for kids, seniors, and everyone between!
For patients with busy schedules, we offer Saturday hours as well as late visits on Wednesday (by appointment only).
Moorabbin dentist also serving local communities in Bentleigh, Highett, Hampton East, Cheltenham and Brighton East.
GAP FREE Promotions for our New Patients
No Gap Initial Examination, Clean, Fluoride treatment and 2x X-rays for all Private Health Insurance Dental coverage.
Call us on (03) 9553 1249. Visit us on the web, or use our convenient online booking page.
We are located at 46 Station Street in Moorabbin.