Why a Visit to Captivate Dental Brings Smiles!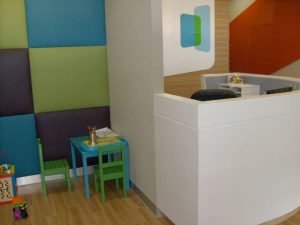 For most of us, visiting the dentist is a chore.
You have to schedule a time, get over to the dentist's office, find parking, then sit in a dental chair while strange tools are used on your teeth.
For some people, the inconvenience can actually turn into anxiety and even phobia.
But dental health is important to your overall health, and though sometimes dental appointments get pushed off into the future, or never made, we all know we should be visiting our dentist.
At Captivate Dental, our mission is to make every patient's oral health as perfect as it can be.
Consequently, we try to make our treatments as quick, comfortable, convenient, and economical as possible.
From the moment you contact us, by phone or online, to the moment you get back home with clean teeth and a broad smile, we have created a treatment process that is comfortable, simple, and successful.
Before Treatment
The time before treatment is to organise your thoughts and get prepared for your visit. Fortunately, we make this easy!
We offer limited evening hours and morning Saturday hours to accommodate the schedules of all our patients.
We are located near the meeting of South Rd and Nepean Highway, only a 2-minute walk from Moorabbin Station and our onsite parking is free and easy to access.
It couldn't be more convenient!
Our website can also help you, as it lists our treatments and describes them in some detail.
It also contains our promotions page, which currently offers a new patient, No Gap Initial Examination, Clean, Fluoride treatment and 2x Xrays for all Private Health Insurance Dental coverage.
When you enter our office, check with our front-desk staff about any paperwork that might be necessary.
Our Helpful Team
Our team is highly trained, educated, and compassionate.
Dr Gareth Lewell graduated from The University of Otago in 2002. His special interest is comprehensive diagnosis and treatment planning to help restore beauty and function to worn, heavily filled, and misaligned teeth.
Alvin Ng is our Oral Health Therapist, a pro at motivating our patients to keep their home oral care.
Consultation
We give each patient the best available treatment, beginning with a comprehensive consultation. We want you to feel comfortable and understand your treatment completely.
We will also perform a complete examination of your gums, teeth, bite, jaw joint and facial muscles. We take comprehensive digital X-rays and photos, so we have a complete and holistic analysis of your oral health.
Finally, we discuss what we have found, then work, collaboratively, on making an informed decision about treatment.
Getting Treatment
As you enter our working area, be sure to notice our in-chair entertainment – an in-chair DVD player.
Feel free to bring in your favourite film or CD to help your appointment time pass by more quickly.
Some patients choose to bring in their iPods. Our commitment is to your comfort, during any of our treatments.
Here is a partial list of our services.
Composite Veneers and Fillings
Porcelain Veneers
Porcelain Crowns and Bridges
Porcelain Inlays/Onlays
Dentures
Root Canal Treatment
Tooth Extractions
Whitening
Invisalign®
Braces
Dental Implants
Dental Keyhole Implants
For maximum comfort, Captivate Dental uses The Wand anaesthetic, a small handpiece that looks like a pen and provides a slow flow of anaesthetic for less pain and pressure in the tissues of the mouth.
We also offer nitrous oxide, or "happy gas", to keep patients distracted during treatment.
Happy gas brings a feeling of deep relaxation and ensures that dental treatment is completed in total comfort.
If you have any particular worries or anxiety, be sure to discuss them with your dentist before your treatment.
Post-care
Our concern does not end when your treatment does. We also send you off with advice, techniques, or materials need to support your aftercare.
We'll also ask you to schedule your next appointment for aftercare or routine check-up and cleaning. At this time, we'll also work out billing.
We're a preferred provider for Bupa and Medibank Private, and have a HICAPS facility for fast health fund rebates.
If you have eligible children, we can also take advantage of the Child Dental Benefits Schedule, which can offer $1,000 over a two-year period.
Complete dental care at Captivate!
Captivate Dental is conveniently located in Moorabbin near Brighton (near Kingston City Hall and Moorabbin Station).
We provide the highest quality care and enable patients to make informed choices.
Our competent, caring staff provides value through excellent diagnostic skills and efficient use of the best quality materials.
Captivate Dental offers a wide variety of preventative and cosmetic dental treatment for kids, seniors, and everyone between!
For patients with busy schedules, we offer Saturday hours as well as late visits on Wednesday (by appointment only).
Moorabbin dentist also serving local communities in Bentleigh, Highett, Hampton East, Cheltenham and Brighton East.
GAP FREE Promotions for our New Patients
No Gap Initial Examination, Clean, Fluoride treatment and 2x X-rays for all Private Health Insurance Dental coverage.
Call us on (03) 9553 1249. Visit us on the web, or use our convenient online booking page.
We are located at 46 Station Street in Moorabbin.