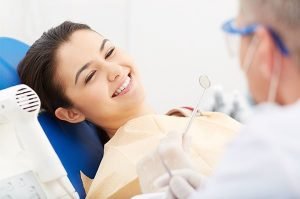 Sedatives are used to provide a relaxing and anxiety-free experience for certain people who receive dental treatments.
It helps those who are too afraid to go to the dentist to receive the dental care they need while avoiding dental phobia.
There are several different levels of sedation:
Minimal sedation – the patient is awake but calm.
Moderate sedation – the patient may slur their words when speaking and may not remember much of the procedure.
Deep sedation – the patient is on the edge of consciousness but can be awakened.
General anaesthesia – the patient is unconscious.
Benefits of Sedation Dentistry
There are 4 benefits of sedation. It includes:
Overcome fear and anxiety
Your trusted Moorabbin dentist helps patients overcome their dental fear and anxiety.
Even if your experience has kept you away from the dentist for a long time, there's no need to be worried.
You can be assured in knowing that Captivate Dental offers a comfortable, anxiety-free visit for patients just like you.
Ease of treatment
Whether you suffer from a strong gag reflex or have sensitive teeth, sedation allows your Moorabbin dentist to perform dental procedures without stress.
With a comfortable patient, treatment is easier as it allows the patient to rest, enabling our dentist to focus solely on the procedure.
Comfort and rest
Want to feel at home and comfortable at your dentist's office? It happens every day at Captivate Dental through sedation.
Not just help you feel comfortable, sedation allows you to rest quietly and calmly during your treatment.
Fewer appointments
If you need a cavity filled, gum disease treatment, cosmetic treatments or fixing a broken tooth, you'll be amazed at how many dental treatments can be accomplished while you are sedated.
Extensive procedures that usually require multiple visits may be completed in as little as one appointment with the advancements of sedation dentistry.
Qualified Candidates for Sedation
Anyone who experience dental anxiety are qualified candidates for sedation.
If you have any of the dental fears or concerns, visit Captivate Dental about sedation as an option for your next dental therapy:
Extreme worry, or fear of visiting the dentist
Fear of needles
Traumatic dental experience
Can't handle the smells or noises at the dentist's office
Sensitive teeth, a strong gag reflex, or trouble getting numb
Require complex dental treatment
Feel conscious about the appearance of your teeth
Wish to have a more comfortable dental treatment
Sedation in Moorabbin
Talk to your Moorabbin dentist today to find out the best sedation option for you.
Visit your Moorabbin dentist today!
For more information about sedation dentistry in Moorabbin, call us on (03) 9553 1249. Visit us on the web, or use our convenient online booking page.
We are located at 46 Station Street in Moorabbin.