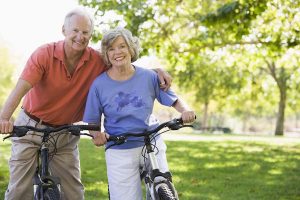 Restorative dentistry focuses on the diagnosis, prevention, and treatment of oral diseases.
Your Moorabbin dentist may recommend a customised treatment plan to restore decayed, chipped, cracked, discoloured, or even missing teeth.
Teeth that are affected by any of these damages can be eligible for restorative procedures.
Whether it's a filling, implant, crown, or bridge, there are several options available depending on need.
Benefits of Restorative Dentistry
Restorative procedures are performed for the following:
Filling empty spaces in the mouth helps keep teeth properly aligned
Replacing damaged teeth makes it easier to maintain good oral care habits to help prevent plaque build-up and other problems
Missing teeth can affect your dental and overall health, appearance, and self-esteem
Restorative Dentistry Treatment Options
Tooth fillings are the most common kind of dental restoration.
Damaged teeth can be filled with gold, silver amalgam, porcelain, or tooth-coloured resin materials.
Dental crowns are attached over a damaged tooth to restore its shape, size, strength, appearance, to hold a bridge in place, or to cover a dental implant.
Dental bridges are artificial teeth that are designed to close the gap created by one or more missing teeth.
Bridges can be attached on either side by crowns and bonded permanently into place.
Dental implants are replacement tooth roots.
Implants are small posts, usually made of metal (titanium), that are surgically placed into the bone socket. The implant is capped with a replacement tooth called a crown.
Dentures are removable replacements for missing teeth and surrounding structures. They are made of acrylic resin usually combined with metal attachments.
Complete dentures replace all missing teeth; partial dentures are typically used when some natural teeth remain, and they are held in place by metal attachments to the natural teeth.
Tips for Taking Care of your Restorations
Brush your teeth thoroughly, twice daily. Electric toothbrushes can help clean plaque from your teeth and restorations.
Don't forget to floss around and in between your teeth, dental implants, crowns, and bridges daily.
Try not to bite and chew on hard or sticky foods. These can damage your dental implant, bridge, or crown.
Gargle with an antibacterial mouthwash to help fight plaque bacteria around restorations.
Restorative Dentistry in Moorabbin
If you have one or more teeth worn out, damaged, or compromised by cavities, your Moorabbin dentist can fix it with a custom-made, lifelike dental restoration.
For more information on our restorative dentistry services in Moorabbin, call us on (03) 9553 1249. Visit us on the web, or use our convenient online booking page.
We are located at 46 Station Street in Moorabbin.