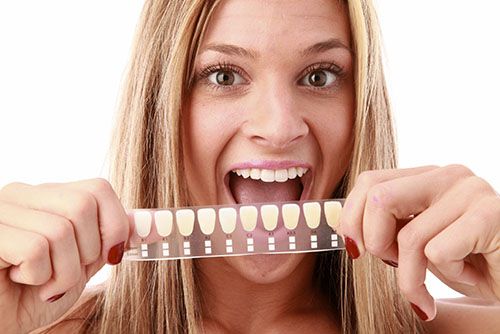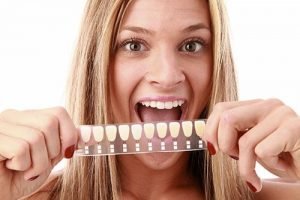 When you've been dealt a rough smile, porcelain veneers Moorabbin can make all the difference.
For most people, low-cost porcelain veneers can correct a lot of dental issues and are the most conservative and gorgeous restorations that are available in Moorabbin dentistry today.
What are porcelain veneers?
Porcelain veneers are thin, tooth-coloured shells made from porcelain, that are carefully crafted to cover the front of unsightly teeth that are chipped, damaged, or misaligned.
Porcelain veneers can also be used to fill gaps between teeth, and to improve the shape, size, and length of your teeth. Only a minimal amount of your tooth needs to be removed in order to cater for a porcelain veneer.
Your porcelain veneers can be completed usually within two appointments. A very simple procedure, porcelain veneers are a cost-effective solution that requires little or no anaesthetic to perform.
Porcelain veneers will also last at least 15 years when they are taken care of correctly.
Why should you choose porcelain veneers?
If you have been unhappy with your teeth, porcelain veneers are a fast, inexpensive and painless way of obtaining a cosmetically uniform, white and beautiful smile.
Porcelain veneers can also straighten crooked or misaligned teeth; reshape teeth that are of poor size, shape, worn or chipped; whiten severely discoloured or stained teeth; close unwanted or uneven gaps; and revitalise any tired crown or bridgework.
Can anyone get porcelain veneers?
Patients with healthy teeth and normal bite are ideal for porcelain veneers in Moorabbin.
If you have pre-existing problems such as cavities, an improper bite, or gum disease, you should get these taken care of by your dentist first.
Veneers may not also be suitable for weakened teeth and patients who have an inadequate amount of tooth enamel, and those who clench and grind their teeth.
With porcelain veneers, you don't need to take any special care, just simply follow good oral hygiene practices including brushing and flossing.
Porcelain Veneers in Moorabbin
If you have ever hated smiling because you're embarrassed by your teeth, or just want a better looking and whiter smile, porcelain veneers can give you the beaming new smile you have always wanted.
Porcelain Veneers in Moorabbin
For more information on porcelain veneers in Moorabbin, call us on (03) 9553 1249. Visit us on the web, or use our convenient online booking page.
We are located at 46 Station Street in Moorabbin.