General Dentistry Moorabbin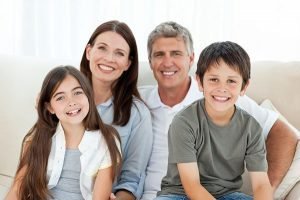 General dentistry is the routine care and evaluation of the oral health of an individual.
General dentists practice regular care, as well as consult and manage specialised dentistry, including restorative and cosmetic work.
If preventive measures aren't enough, general dentists will move on to restorative dental care — restorative services fix damage caused by tooth decay, trauma, or other oral diseases.
Examples of restorations include crowns and root canal treatments.
General Dentists: What Do They Do?
Unlike dental specialists, who are mostly focused on a particular aspect of dentistry, general dentists provide a wide range of services that are essential to maintaining your health, including:
Preventive care — These help you maintain optimum oral health by stopping diseases before they take hold in your mouth.
Regular examinations (including X-rays) and professional teeth cleanings are foundations of prevention.
Your Moorabbin dentist may give you detailed instructions on improving your oral hygiene at home and may also recommend preventive treatments such as dental sealants, if needed.
And if you have an active lifestyle, you can be fitted with a customised mouthguard at your dentist's office.
Restorative services — When a problem is detected, your dentist will ensure you get a quick and appropriate remedy.
Probably the most common and effective dental restoration involves removing tooth decay and placing a filling in the treated tooth.
General dentists also offer a place to go when you need immediate treatment for dental trauma—for example, a broken, loosened, or knocked-out tooth.
General dentists can determine and treat the causes of tooth pain or gum disease.
They may also offer services for missing teeth, place crowns or bridges, and help you get fitted with partial or complete dentures.
Some provide more advanced treatments, such as root canal treatment, orthodontics, and dental implants.
Cosmetic procedures — Most general dentists can help you attain the beautiful smile you've always wanted, using cosmetic procedures including teeth whitening, cosmetic bonding, and porcelain veneers.
Overall health concerns —Your oral health can be seen as a mirror of your overall health. Many dental problems can reflect issues in other parts of your body and vice versa.
For example, ignored oral infections can lead to poor control of diabetes, an increased occurrence of cardiovascular disease, and problems during pregnancy.
General dentists are educated to identify these and other issues and offer appropriate treatment or referral as needed.
One special concern is obstructive sleep apnoea, a potentially deadly condition that can sometimes be addressed with an oral appliance.
General dentists can also offer health and diet counselling, advice on tobacco cessation and general health and wellness information.
We recommend visiting the dentist for check-ups two times a year. For patients with ongoing treatments or existing oral issues, your dentist decides on how often you come for a visit.
At-home Care
Brush your teeth at least twice daily, once before going to bed and once at another time of the day. Floss once daily, too.
Have a teeth-friendly diet by limiting your sugary and acidic food intake. Smoking can also affect your dental health, so if you do smoke, stop. Caring for your teeth can mean fewer dental visits.
General Dentistry in Moorabbin
At Captivate Dental, we have the pleasure of providing the most up-to-date dental procedures, and your comfort has always been our primary responsibility.
We hire and train the best hands in the industry, using state-of-the-art technology to deliver an exceptional visit each time.
For patients with busy schedules, we offer Saturday hours as well as late visits on Wednesday (by appointment only).
General Dentistry in Moorabbin
For more information on general dentistry in Moorabbin, call us on (03) 9553 1249. Visit us on the web, or use our convenient online booking page.
We are located at 46 Station Street in Moorabbin.