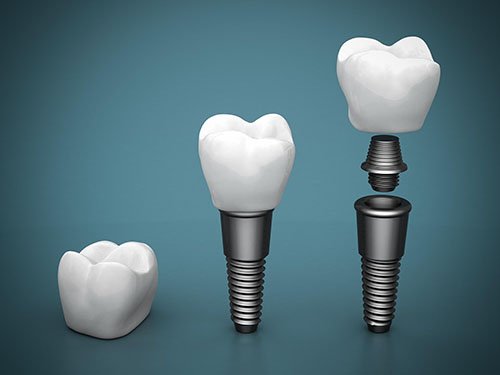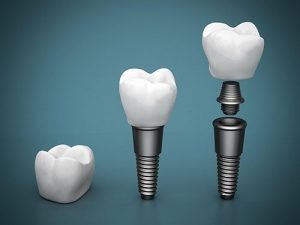 Captivate Dental are the leading clinic for dental implants Melbourne
Dental implants have made a difference to the lives of our Melbourne patients.
There are many conditions which may make you a candidate for dental implants.
These may include missing teeth, wanting to improve your speech, wishing to eat your favourite food again, or increasing your chewing ability.
If a missing tooth is making your life difficult, Captivate Dental can help you when you require dental implant Melbourne.
What is involved in receiving dental implants in Melbourne?
Dental implants involve replacing a tooth right in the root.
Once fixed into your jaw, the bone and gum will integrate around the implant body, providing one solid component and a firm and reliable anchor on which a single tooth or bridge can then be placed.
Dental implants can also be employed as retention abutments used for securing full or partial dentures in Melbourne patients.
Why are dental implants required for Melbourne patients?
Dental implants are about more than just missing teeth. Missing teeth can cause problems such as eating properly and speaking clearly.
If your missing tooth or teeth isn't causing you problems right now, after a period of time, the drifting and over-eruption of opposing or adjacent teeth can cause further problems such as an unbalanced or crowded bite.
The defect of missing teeth can also affect a person's appearance, self-esteem, and self-confidence. Dental implants are a great way to improve all these issues in Melbourne patients.
What are the advantages of dental implants to patients in Melbourne?
Dental implants provided by Captivate Dental in Melbourne, feel and function just like natural teeth.
With superior strength to support a replacement prosthetic tooth, dental implants provided by Captivate Dental in Melbourne have a high clinical success rate, and are well-known to preserve bone, and reduce the loss of gum tissue.
If you have dentures, dental implants can be a better way to stop food getting trapped. Dental implants look great aesthetically and will improve your self-confidence.
Dental Implants PromotionsFREE Consultation for Dental Implants
Call (03) 9553 1249 or visit us at 46 Station Street in Moorabbin.
Book a Complimentary Consultation
Same day emergency appointments are available upon request
We offer FREE Orthodontic and Implant Consultations
We're a preferred provider for Bupa and Medibank Private

Opening Hours
Mon-Tue: 8:30-5:30pm
Wed: 8:30-8:00pm
Thu-Fri: 8:30-5:30pm
Sat: 8:30-1:30pm
(Open late by appointment on Wednesdays)
Parking/Public Transport
We are 2 min walk from Moorabbin Station
Our onsite parking is free and very easy to access