Dental Implants In Moorabbin: The Benefits And Advantages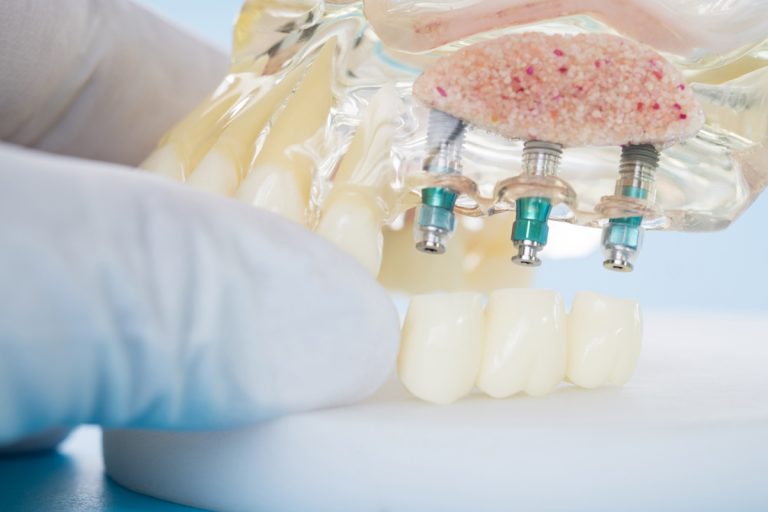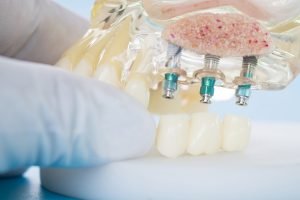 Replacing missing teeth has become much more convenient and economical thanks to modern dental progress.
If you are missing teeth, dental implants are one of the best options to choose to replace them.
They are not perfect in all cases, but when they are the right treatment, they are effective, permanent, and incredibly convenient.
And replacing missing teeth is absolutely required to maintain your dental and overall health.
If you have missing teeth, at Captivate Dental we want you to know everything possible about replacement solutions, including implants!
What is a Dental Implant?
A dental implant is a small "anchor" made of titanium, which is inserted into your jawbone to replace a missing tooth root.
These titanium roots are covered by crowns, which give you the chance to live your life to the fullest, confident that your teeth are functional, safe, secure, and attractive.
The complete dental implant process takes some time and several dental appointments.
The benefits of dental implants in Moorabbin
Dental implants are most similar to natural teeth. Natural teeth are attached to your jawbone by the root.
Implants work similarly, forming a stable titanium attachment to the bone in your jaw. Your Moorabbin dentist at Captivate Dental begin by placing the implant into your jaw.
Over several months the implant fuses completely to your the bone making your implant-supported new tooth feel and look and feel completely natural.
The solid, lifelong fusion between implant and bone is far superior to other means of tooth replacement, such as dentures or bridges, which need to be repaired or replaced over time.
Dental implants prevent bone loss, which inevitably follows tooth loss. The jawbone needs stimulation from roots to stay healthy and rebuild itself.
Even when only one tooth is lost, the bone underneath starts receding leaving your jaw vulnerable to fracture and premature aging. Dental implants stimulate the jawbone halting recession. No other tooth replacement method does this.
Dental implants are safe for teeth. Dental implants do not have adverse effects on nearby teeth, unlike bridgework and partial dentures.
Dental implants allow normal speaking and eating. You can chew and eat foods just as you would with natural teeth. Dental implants don't move, and they are silent – no shifting or clicking as you go about your day.
Dental implants are comfortable. Honestly, dentures are uncomfortable – they can slip causing regular daily activities to become embarrassing and challenging.
Dental implants require no additional cleaning or maintenance. Because dental implants act and appear just like natural teeth, their care is similar to that of your natural teeth.
You brush and floss them as usual. They don't need to be removed, so you needn't apply special adhesives or soak them as you do with dentures.
With implants, you never need to worry about root canal treatment, but they are susceptible to damage by gum disease, just like your natural teeth.
Regular exams at Captivate Dental are the best way to prevent gum disease and ensure that your implants last a lifetime.
Dental implants hold or restore your natural face shape and smile. Missing teeth can cause a face to look sad or saggy, and as jawbone deteriorates, the appearance only worsens.
Dentures and bridges are not effective against this problem, but dental implants erase it!
Dental implants are substantially more predictable than other tooth restoration methods. Dental implants have a proven track record of long-term, reliable, and successful outcomes, with success rates of 95%.
This is far superior to success rates of other treatments that replace and repair missing teeth, including dentures and bridges.
Dental implants let you enjoy life without worrying about missing teeth! Our professionals at Captivate Dental know what it's like to feel uncomfortable or embarrassed because your smile is missing teeth.
With professional dental implants, you don't have to worry about missing out on life because your smile looks different, or other non-permanent tooth replacement solutions that could become loose or fall out.
Dental implants let you have your smile back, in an all-natural permanent way. Want to learn more about the benefits and advantages of dental implants?
Don't hesitate to call us at Captivate Dental. We will work with you to find a tooth replacement solution that works best with your lifestyle, so you (not your teeth) lead your life.
Complete dental care at Captivate Dental!
Captivate Dental is conveniently located in Moorabbin near Brighton (near Kingston City Hall and Moorabbin Station). We provide the highest quality care and enable patients to make informed choices. Our competent, caring staff offers value through excellent diagnostic skills and effective use of the best quality materials. Captivate Dental offers a wide variety of preventative and cosmetic dental treatment for kids, seniors, and everyone between!
For patients with busy schedules, we offer Saturday hours as well as late visits on Wednesday (by appointment only).
FREE Consultation for Dental Implants in Moorabbin at Captivate Dental!
Call us on (03) 9553 1249 or visit us at 46 Station Street in Moorabbin.