4 Ways to Make Dental Hygiene Fun for Kids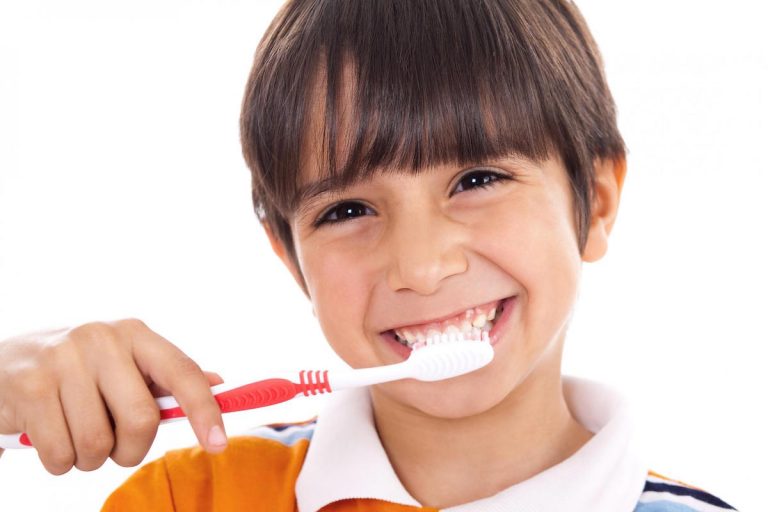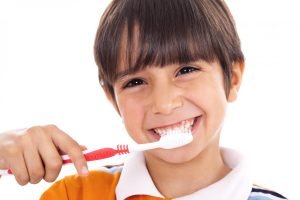 Preparing your kids in the morning and getting them into bed, safe and clean, at night can be tough and stressful, even before you add tooth brushing and flossing to the process.
While it's critical for your child to form good oral care habits now, it's not always easy to get them to brush their teeth.
If you're struggling to get kids taking care of their teeth, it may be time to get creative, finding tactics that work so your child can enjoy a lifetime of healthy, beautiful teeth.
Here are four suggestions from Captivate Dental about what you can do at home, and a reminder that the Child Benefits Dental Schedule can help some families introduce their children to regular dental treatment.
Make toothbrushing a dance party!
Children don't only have short bodies; they have short attention spans.
This means it can be difficult for a child to stay in one place for several minutes while they brush and floss their teeth – they are likely to get bored.
You can keep your child involved by adding a bit of fun to the process – add some music your child loves!
Choose happy songs that clock in close to four minutes long – this way they can brush and floss while dancing to their favourite songs and you can be sure they've spent enough time on their oral hygiene.
Give your child control
If your child is like most children, they feel like adults control everything they do. So why not make oral hygiene something they feel they control?
Let them brush and floss as soon as they are able, making sure to watch to ensure that they are hitting all the spots and brushing for long enough. Only help if they need it.
Similarly, give your child control of their toothbrush.
While it's up to you to make sure their toothbrush is effective, there are a wide variety of brushes, and there's no harm in letting your child pick a toothbrush that appeals to them.
Your child can choose a colourful toothbrush, a specially sized one, or even one that refers to a superhero or cartoon-character they love.
Giving them the ability to select their tools is one way to make the oral hygiene process something they take early responsibility for!
Change things up
If your child doesn't like taking care of their teeth, consider small changes to make oral hygiene more fun.
Here are a few ideas:
Switch to a toothpaste flavour your child selects. Let them try fruity, unflavoured, or soft-drink flavoured toothpaste. If your child chooses a toothpaste, they are more likely to use it. Similarly, let your child pick a toothbrush – coloured, superhero-themed, size, shape – that they prefer. They will have the pride of ownership and use.
Use warm water when brushing. This is surprisingly simple, but many children don't like the feeling of cold water on their teeth.
Go electric. Using an electric toothbrush can work wonders. The consistent motion can be calming, and the toothbrush does the work more quickly and efficiently.
Make the bathroom a fun place – Play your child's music, tell them stories, let them control their brushing and flossing (as long as you get a chance to 'clean up' afterwards!).
Family Fun Time
Brushing your teeth doesn't need to be a solo process. Many children enjoy having their siblings and parents join in the teeth brushing and flossing fun.
If the whole family is involved, oral hygiene becomes a perfect opportunity to bond, and the time seems to go by more quickly. Even better?
If you clean together, your children get the advantage of a demonstration of how to brush and floss from you, the oral hygiene expert in the house!
Be sure to consider the Child Dental Benefits Schedule
One key element of introducing your child to good oral hygiene habits is to have them visit Captivate Dental regularly.
To help some parents and children afford this opportunity, the Child Dental Benefits Schedule (CDBS) was introduced by the Australian government to make that task easier if you receive benefits such as Family Tax Benefit A payments.
The CDBS provides up to $1000 that you can use over a two calendar year period on a range of dental services including examinations, routine cleaning, fillings, and root canals.
The CDBS doesn't cover orthodontic treatment, cosmetic dental procedures, or any work performed in a hospital.
Complete Dental Care at Captivate Dental!
Captivate Dental is located in Moorabbin near Brighton (near Kingston City Hall and Moorabbin Station). We provide the highest quality care and enable patients to make informed choices.
Our caring, competent staff gives value through excellent diagnostic skills and efficient use of highest-quality materials.
Captivate Dental offers a wide range of preventative, restorative and cosmetic dental treatment for kids, seniors, and all ages between!
To accommodate busy schedules, we offer Saturday hours as well as after-hour visits on Wednesday, by appointment.
Moorabbin dentist also serves the local communities in Bentleigh, Highett, Hampton East, Cheltenham and Brighton East.
Child Dental Benefits Schedule
Bulk Bill for children who are eligible for Medicare Child Dental Benefit Schedule
Up to $1000 worth of dental treatments over two years
Call us on (03) 9553 1249. Visit us on the web, or use our convenient online booking page.
We re located at 46 Station Street in Moorabbin.