All you need to know about teeth whitening and ways to improve your smile.
Why whiten your teeth?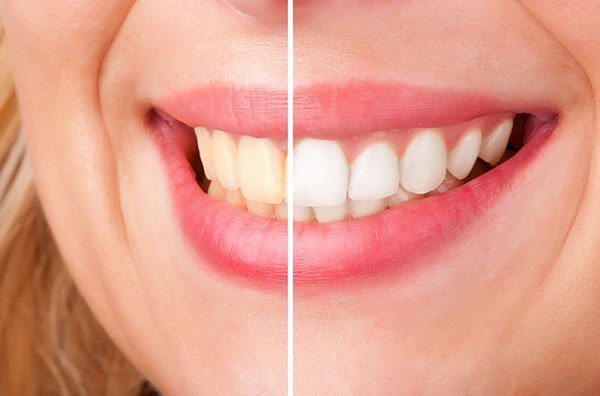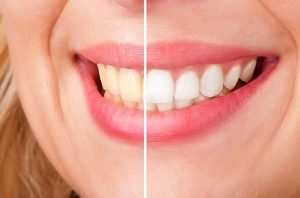 A whiter, brighter smile can improve facial aesthetics, make you look younger, or help you look your best for a special event.
A quick, easy, affordable, and simple teeth whitening procedure is the least invasive way to improve your smile and one of the most popular cosmetic dental treatments available.
Teeth whitening Moorabbin can achieve teeth that are six to ten shades brighter than your natural ones.
This involves breaking down discolouration so that your teeth look whiter. Whether the procedure will work for you depends largely on the cause and severity of your discolouration.
Each teeth whitening method has a different degree of effectiveness and permanence.
Your dentist will advise you on the intensity of whitening and the process that is best for you and your teeth, and more likely to give you the results you are aiming for.
As everyone's teeth are different, it's also important to note that the results will always vary.
To ensure the best results, we recommend that, before any whitening process, patients have their teeth cleaned by a dental hygienist to remove any plaque build-up.
Types of Teeth Whitening in Moorabbin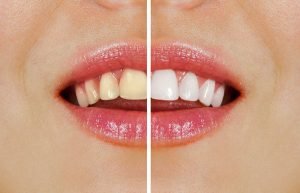 There are two main types of teeth whitening treatments:
Over-the-counter treatments involve store-bought products and whitening done at home. These include the use of whitening toothpaste, pens/gels, and strips.
Dentist-supervised treatments are performed in a dental office (In-Office Teeth Whitening) or prepared in a dental office and used at home (Take-Home Whitening).
Take-Home Whitening in Moorabbin
Take-home whitening in Moorabbin is the combination of the efficiency and safety of in-office teeth whitening with the convenience of doing the procedure at home.
We make a mould of your teeth, which is then used to manufacture custom-made trays that precisely fit your teeth.
For your comfort and safety, the trays are trimmed at the gumline to keep your gums safe from the bleaching agent.
You take the whitening gel and trays home, where you apply them for at least 15 minutes, every day for about 10 days.
These numbers may change depending on the severity of the discolouration and on your lifestyle.
Your teeth may lighten between 6 and 10 shades after the treatment.
With take-home teeth whitening, you must not consume any food or beverage containing strong colours, such as red wine, colas, coffee, and tea. Smoking is also not allowed.
But regardless of which method you choose, by receiving teeth whitening from Captivate Dental, you ensure optimal results, safety, and convenience.
If you would like whiter, brighter teeth, give us a call today to schedule your teeth whitening consultation!
How to Maintain White Teeth After the Procedure
After any teeth whitening procedure, follow these tips to avoid reversing the effectiveness of teeth whitening and further staining your teeth:
Daily brushing and flossing
To avoid damaging your gums, use a soft-bristled toothbrush to brush your teeth for two minutes twice a day. Also, be sure to floss daily.
Use a regular, fluoride-containing toothpaste
Whitening toothpaste does not remove discolouration, but rather, contains polishing agents that are corrosive to the tooth enamel. Fluoride mouthwashes can help keep your teeth strong and clean.
Fluoride attaches to tooth enamel to increase the durability and smoothness of teeth. This makes it easier to eliminate tooth decay, plaque, and calculus.
Avoid foods that stain your teeth
Teeth are susceptible to strong chemicals and can absorb those substances when they come into contact with them.
Drinking coffee, tea, soft drinks and red wine, and eating highly coloured foods (such as berries or beetroot) contribute to further staining.
Quit smoking or using other tobacco products
The tar in tobacco sticks to the teeth surfaces. It directly stains the enamel, makes it more difficult to clean teeth, and promotes plaque build-up and calculus formation. If you do smoke, try to stop.
Smoking worsens discolouration, thus making the teeth whitening procedure useless.
Visit your dentist regularly
Professional scale and clean can keep your teeth free from plaque and calculus, which can cause discolouration and staining.
All of these practices can help you get your whitest and brightest natural smile.
Frequently Asked Questions
#1 What are the causes of tooth discolouration?
Answer. Your teeth can become discoloured on the surface or by changes in the tooth material. Dentists divide discolouration into three main categories:
Extrinsic discolouration — This occurs when the tooth enamel is stained by coffee, wine, cola, or other drinks or foods. Smoking also causes extrinsic stains.
Intrinsic discolouration — This is when the dentin darkens or develops a yellow tint caused by excessive exposure to fluoride during early childhood, maternal use of tetracycline antibiotics during the second half of pregnancy, or the use of tetracycline antibiotics in children 8 years or younger.
Age-related discolouration — This is a combination of extrinsic and intrinsic factors. In addition to stains caused by foods, beverages, or smoking, the dentin naturally yellows over time.
The enamel gets thinner with age, which allows the dentin to show through. Cracks or other injuries to a tooth can also cause discolouration, especially when the pulp has been damaged.
In rare cases, children with a condition called dentinogenesis imperfecta are born with grey, amber, or purple discolourations.
#2 Am I a qualified candidate for teeth whitening?
Answer. Not everyone's teeth are suitable for whitening. We recommend having a check-up with your dentist in advance.
This can be arranged at the time of your teeth clean, so your dentist can evaluate for tooth decay, sensitivity, existing restorations, gum disease, and any oral conditions that could obstruct the effectiveness of the teeth whitening procedure.
If you have dental veneers, crowns, or fillings, they will not change colour with teeth whitening, which means you can be left with different-coloured teeth.
Teeth Whitening in Moorabbin
Your smile is important, and when you need teeth whitening in Moorabbin, talk to us at Captivate Dental.
Teeth whitening in Moorabbin will give you a whiter, brighter smile that will make you feel better about yourself while making an impression on all the people you meet.
When you come in for your consultation, your Moorabbin dentist will advise you of your treatment options, based on your concerns, goals, and budget.
Visit your Moorabbin dentist today!
For patients with busy schedules, we offer Saturday hours as well as late visits on Wednesday (by appointment only).
Teeth Whitening in Moorabbin
For more information on teeth whitening in Moorabbin, call us on (03) 9553 1249. Visit us on the web, or use our convenient online booking page.
We are located at 46 Station Street in Moorabbin.