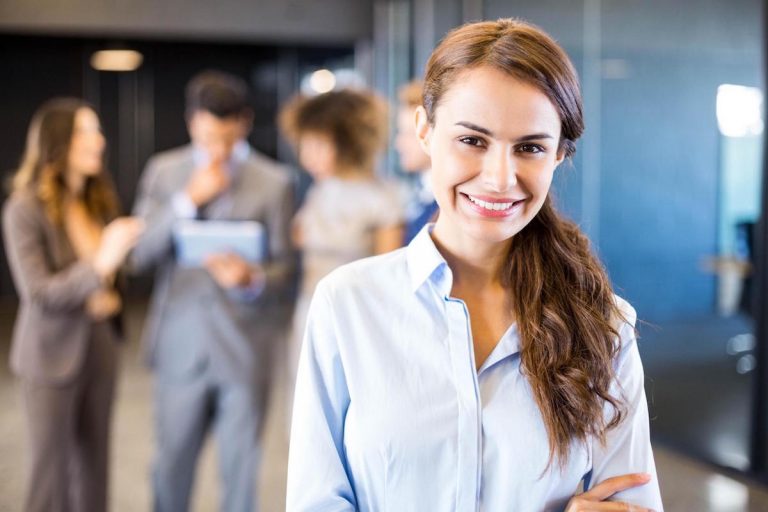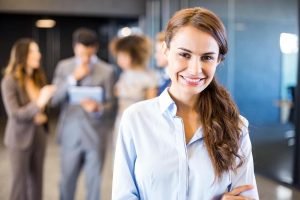 Having a radiant, healthy smile can increase self-confidence and lead to success in both personal and career-oriented situations.
Unfortunately, many people are unhappy with their smiles, which can cause them to shy away from social interaction and even lose out on opportunities because they are self-conscious.
Symptoms of unhappiness with your smile include:
Not posing for pictures that require a smile
Covering your mouth when speaking or laughing
Avoiding dating or other social activities because you feel unattractive
Feeling people think less of you because your smile is flawed
Thinking your smile makes you look older
How a better smile can improve your look and confidence
Reduced signs of aging. Whitening teeth to keep the colour bright and clean makes people feel younger and more confident.
Increased happiness. Even minor changes to your smile like whitening or straightening can drastically improve your confidence and willingness to talk to others.
Increased confidence. Going to a job interview, new social setting, or going on a first date all require a good first impression. The more you smile, the more confident and strong you feel.
More willingness to smile. When your teeth look great, you are more likely to smile.
Fortunately, at Captivate Dental we have six treatments to help improve your smile!
What Captivate Dental can do!
Tooth whitening. Tooth whitening is perhaps our most popular cosmetic treatment. Teeth whitening in Melbourne is one of the most cost-effective was to make yourself look younger and more attractive, and Captivate Dental offers two convenient options: Take home whitening and Zoom whitening.
In take-home whitening, we take a mould of your teeth and use this to make custom fitted trays that you fill with gel and wear for 15 minutes, once a day for approximately 10 days. After treatment, your teeth can be up to 6-10 shades lighter.
Zoom whitening takes place in our office and uses the Zoom Advanced Power Chairside Lamp to accelerate the bleaching process. Zoom bleaches away the stains, leaving the structure of the tooth intact. It is speedy, efficient, and safe. In most cases, your teeth will be 6-10 shades lighter.
Braces. Captivate Dental provides braces in Melbourne that treat a broad range of bite problems including underbites, overbites, deep bites, crooked teeth, open bites, cross bites, and jaw problems.
Metal braces
Ceramic braces
Lingual braces
Invisalign. Invisalign uses a series of clear, removable aligners to straighten teeth. It requires no metal or wires and is almost invisible. Invisalign patients can eat and drink anything whatever they want during treatment, as well as brush and floss normally.
Tooth Straightening with Braces or Invisalign
Porcelain veneers. Porcelain veneers are ultra-thin, tooth-coloured shells of porcelain carefully crafted to cover teeth that are chipped, misaligned, or damaged.
Porcelain veneers can be used to fill gaps between teeth, and to improve the size, shape, and length of teeth. They can usually be placed in two appointments.
Porcelain Veneers at Captivate
Composite veneers and fillings. Composite restorations were created to replace traditional metal (amalgam) fillings. They are available in tooth-coloured shades, so they match your natural teeth far better than amalgam fillings. They are robust, durable, and make a very natural looking smile.
Composite veneers use a resin that hardens on exposure to a specially developed curing light. They are a one-appointment procedure, as opposed to porcelain veneers, so they are both practical and economical
Composite Veneers and Fillings
Dentures. Dentures are removable prosthetic teeth designed to replace missing teeth. There are many different denture types. Dentures can be clipped to remaining teeth or dental implants for added stability.
Other helpful treatments
Keep in mind that in this post we've been focusing primarily on cosmetic dentistry. But the fact is that our other dental services offer ways to improve your smile and confidence as well.
If you're missing teeth, we offer Dental Implants or Crowns & Bridges to restore your smile. And our regular dental services such as Scale & Cleans not only keep your smile clean but can help keep bad breath away.
The fact is, pretty much any dental treatment that Captivate Dental offers is likely to make your smile just a little bit broader and more attractive, and give you just a little bit more confidence in your daily life.
Complete dental care at Captivate Dental!
Captivate Dental is conveniently located in Moorabbin near Brighton (near Kingston City Hall and Moorabbin Station). We provide the highest quality of care and enable patients to make informed choices.
Our competent, caring staff offers value through excellent diagnostic skills and effective use of the best quality materials. Captivate Dental offers a wide variety of preventative and cosmetic dental treatment for kids, seniors, and everyone between!
For patients with busy schedules, we offer Saturday hours as well as late visits on Wednesday (by appointment only).
Our Promotions
No Gap Initial Examination, Clean, Fluoride treatment and 2x Xrays for all Private Health Insurance Dental coverage
Free Consultation for Dental Implants and Orthodontics
Same Day Dental Emergency Available
Call (03) 9553 1249 or visit us at 46 Station Street in Moorabbin.