Porcelain Inlays & Onlays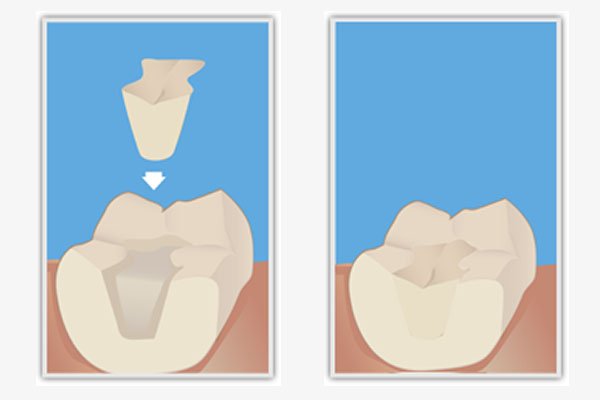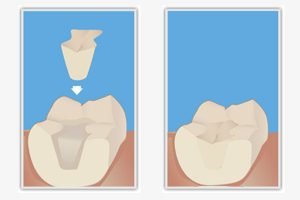 Porcelain inlays are laboratory-made tooth restorations or
fillings
.
They have superior aesthetic qualities and are strong and durable.
Once placed, they are virtually undetectable in the mouth and they preserve much of your natural tooth structure. Inlays involve only the occlusal (chewing surface) and one proximal surface (surface in between the teeth).
An onlay, which is similar to an inlay, covers the entire proximal surface and protects the cusps from fracture. The onlay is the best alternative for covering larger surface restorations. Treatment involves isolating the tooth and removal of the old fillings. Inlays and onlays are then bonded securely into place.
Usually taking two appointments to complete, inlays and onlays look exactly like the rest of the tooth, and are so durable that they should not need to be replaced for many years.
Book a Complimentary Consultation
Same day emergency appointments are available upon request
We offer FREE Orthodontic and Implant Consultations
We're a preferred provider for Bupa and Medibank Private

Opening Hours
Mon-Tue: 8:30-5:30pm
Wed: 8:30-8:00pm
Thu-Fri: 8:30-5:30pm
Sat: 8:30-1:30pm
(Open late by appointment on Wednesdays)
Parking/Public Transport
We are 2 min walk from Moorabbin Station
Our onsite parking is free and very easy to access